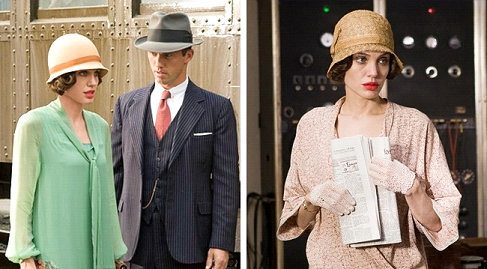 Filming a movie is always hectic for an actor or actress as it takes a long span of time to complete the shoot . They play a hell lot of complex characters which requires a lot of patience and talent . You already know about the workload and the work pressure they have and what they go through . Do you know what is the most difficult thing being an actress?? Pregnancy, you guessed it right . It becomes a difficult task for these actress to hide their pregnancy during their work . But , that does not effect their work one bit because these professional ladies are at their best when it comes to workfront . These ladies never fail to impress and deserve respect .
We have 10 best list of actresses who were pregnant while on work who did their jobs effortlessly and quite flawlessly :
Lena Headey from The Game of Thrones .
Popularly known as Cersei Lannister , this actress from Game of Thrones garnered a whole lot of attention from all over the world with her acting . Even though she portrayed a negative character she was on point with her acting . Portraying this role with a pregnant belly was never easy, thanks to the body double who fit really well into the character . She was supposed to shoot a naked scene where the actress had to shoot for the " walk of shame " .
2.Blake Lively from The Age of Adaline and The Shallows .
This actress was loved because of her flawless acting . To add on , she is a brave lady who loves to do all her stunts herself . She was never hesitant and did some risky stunts while she was pregnant .
3.Kate Winslet from Divergent .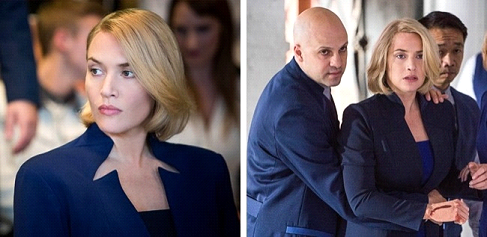 We all love Kate Winslet . She delivered some real good performance in the movie . Thanks to the camera angles and those dark colored clothes which didn't make her look pregnant . She used her body double to shoot the action packed scenes .
4.Sarah Jessica Parker from Sex and the City .
She is a well known name in the Sex and the City . Her stylist worked pretty hard to drag all attention from her belly to her clothes ornament and makeup . So they gave her baggy clothes to shiny ornaments hoping that it would distract the viewers . This could continue till the 8th episode since her pregnant belly as quite visible by that time .
5.Helena Bonham Carter from Sweeney Todd .
Director's plan worked in this one as he decided to dress the actress in a corset which would hide her body quite perfectly . It is natural for a female's body to see some change as it keeps increasing by day so was the case of the actress too.
6.Drew Barrymore from Blended .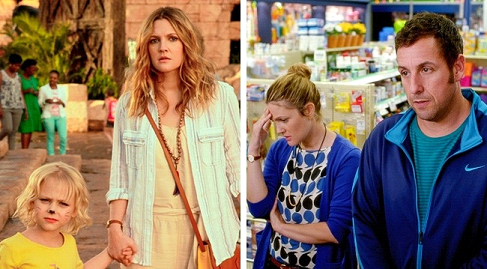 After having signed the contract , the actress found out about her pregnancy . Her stylist worked really hard with her appearance to hide the matter .
7.Scarlett Johansson aka Black widow from Avengers: Age of Ultron .
We are big fans of Black Widow as she never failed to impress us with her acting and action scenes she had in the movie . But, do you know that she was pregnant while shooting this movie ? Yes, you heard it right . Scarlett was pregnant and her scenes were already shot while the action sequence remained pending . She used to get tired very fast and this made the shoot take even a longer time than it was expected . At last , it was the crew's decision to hire a body double for the action sequence .
8.Angelina Jolie from Changeling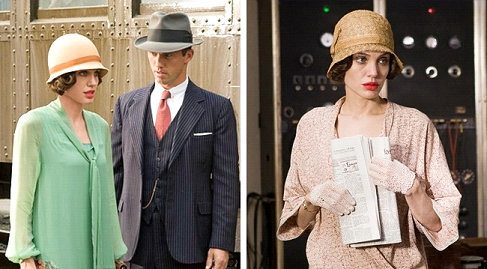 This was a movie with complex emotions and actresses generally don't sign such movies . But , Angelina decided to take up the role and struggled a lot with her emotions while shooting this one . She always sticked with the team and completed her shoot and delivered a beautiful performance .
9.Reese Witherspoon from Vanity Fair.
Her stylist and designers worked brilliantly enough to hide her baby bump with those dark colored luxurious clothes and ornaments . if you remember this movie , you could recall that her whole figure was never shown in the movie . They used tables a proxy and this actress delivered her performance from behind these tables .
10.Courteney Cox — Friends.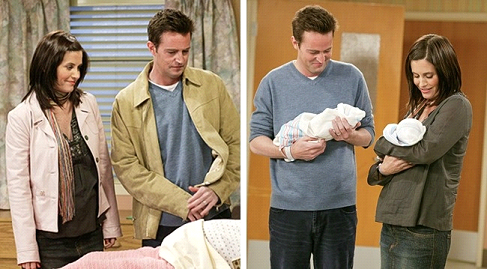 This is a favorite show and can you recall that Monica has a sudden change in her dressing and was shown as a 5 month pregnant lady with a baby bump . The baby bump being quite visible .
11.Emily Blunt — The Girl on the Train and Into the Woods
.
Emily never shared her pregnancy news with the crew and was mum about it . She bravely portrayed her role and later was quick to describe how this helped her in shooting her complex role with unstable emotional character .
12.January Jones from Mad Men.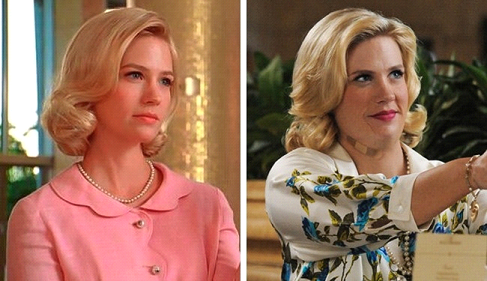 This actress had to undergo severe makeup for her role in the mad men as the crew wanted to show that the character had gained weight as a result of stress from her marital conflict . The script was altered to some extent after hearing the actress's pregnancy role . Even a double chin was given to her so that it would look real and seem that the character gained an overall weight and not just her belly .